The Ideal Place For A Family Getaway in Kochi
Walk bare feet on the dewed grass and spend a languid vacation with your loved ones at Baymaas Resorts, a resplendent family getaway in Kochi built for your comfort, and to fine tune your ability to do absolutely nothing.
Yes, nothing at all - except enjoy a cruise on the traditional kettuvallam (country boat), maybe witness the in-depth architecture or just read your favorite under the dense canopy.
You can also engage in some water therapy at the two majestic pools and feel your worries melt away as you soak up the nature's bounty surrounding you. The luxurious getaway offers you the vivid experience of exploring your surroundings as well as yourself.
Bring out the poet in you as you walk through the paddy fields or challenge the hidden adventurer by engaging in kayaking, sailing and paragliding. There is something for everyone here.
So, put your feet up, tune out the hassle, take in the sight, smell & sound of true-blue Kerala culture and invest in some true soul searching, as time passes deliciously slowly at Baymaas Resorts.
Tucked away in the interiors of Kochi City, surrounded by backwaters and dense foliage, Baymaas Lake house offers the perfect environment to catch up on one's down time.
Sunset Cruise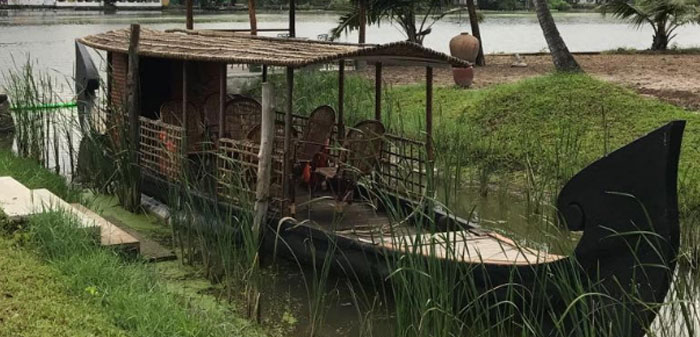 For the leisurely minded, Baymaas Lakehouse offers a relaxing cruise along the backwaters in the evenings. The traditional Kettuvalam (country boat) can seat up to 6 people and is perfect for honeymooners or those simply wishing to bask in the warm glow of sunset.
Dip in the pool and backwaters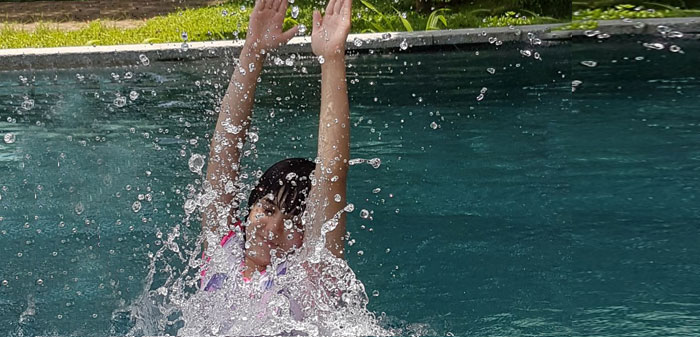 Many say, water therapy is the perfect cure for both mental and physical ailments, and we agree. Beat the scorching heat, the sticky weather and high stress lifestyle by taking a dip in our inviting pool and backwaters.
Angling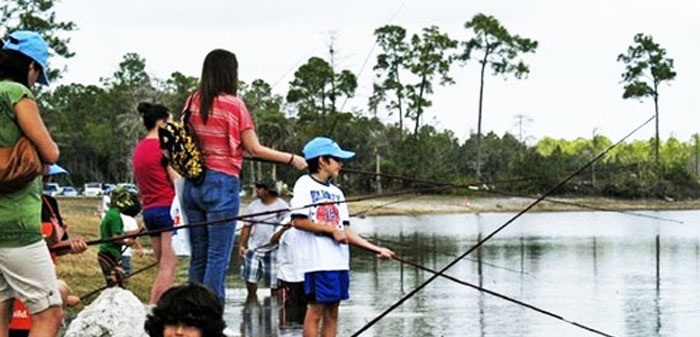 The surrounding backwaters are the ideal place to practice your angling skills or to simply try the sport. All you need to do is to just ask us for some fishing rods, and we will take care of the rest.
Site-seeing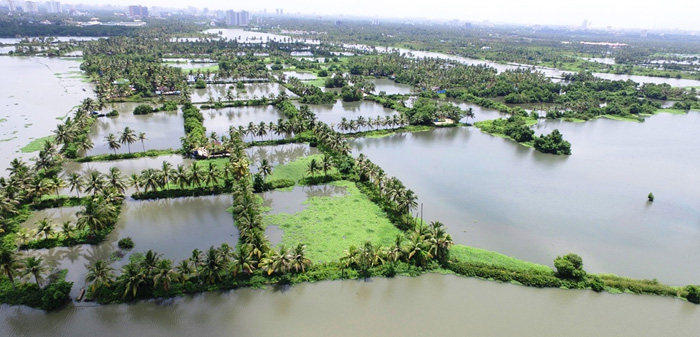 For those looking to unwind by sightseeing and exploring the surrounding areas, options abound especially since Panangad is only 22 minutes away from Fort Kochi.
Adventure
Sailing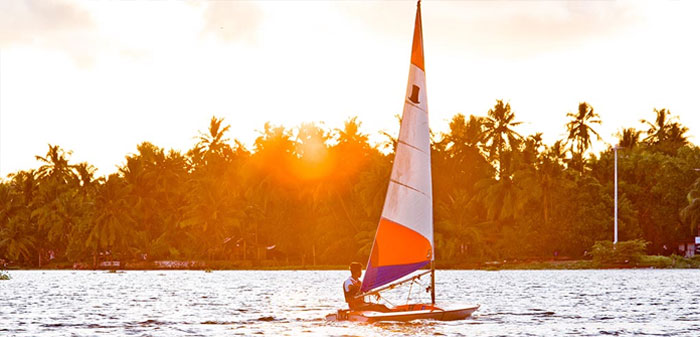 Looking for a bit of fun and the thrill of sailing in the backwaters of Kerala? The Sailing Club 5 minutes away has packages that can be customized to meet your needs.
Kayaking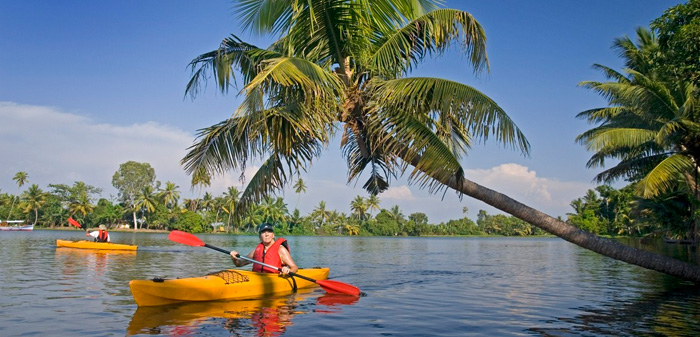 For those in pursuit of a dash of adventure, kayaking is a great recreational sport to explore the backwaters of Kerala. At the Sailing Club, kayaks are available for solo, couples, friends, children and families.
Paragliding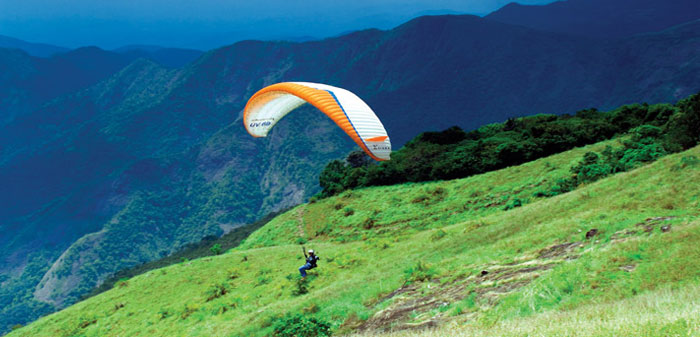 If a more adventurous escapade is your style, then try Paragliding in the hill station of Vagamon located around 100 kms ( 2 hours drive) from Panangad. The Tandem Paragliding Package with a licensed pilot promises an experience that will take you closest to flying without wings.
Cycling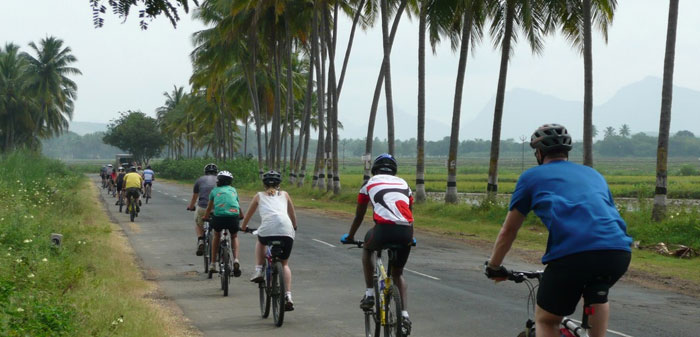 Nothing can quite beat the experience of rolling down the bumpy roads of the village in a bicycle. Rent a bicycle and relive your childhood memories of setting out on an endless adventure on your bike.
In the neighborhood
Paradesi (Jewish) Synagogue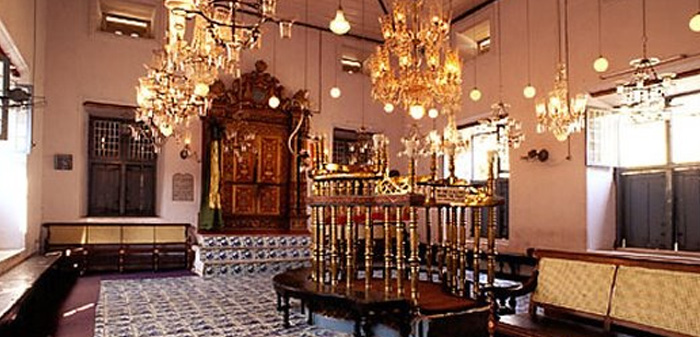 Built in 1568, the Paradesi Synagogue, located in Kochi, is one of the oldest, active Synagogue in the Commonwealth of Nations.
Jew Town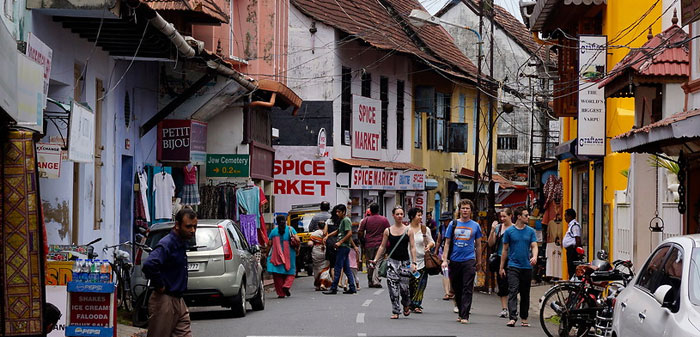 Looking for antiques or some good old souvenirs? Jew Town in Mattanchery is your best bet. This narrow street between Mattanchery Palace and the Synagogue is lined with colonial buildings and a string of antique shops that sell a variety of unique curios and antique pieces.
Mattanchery Palace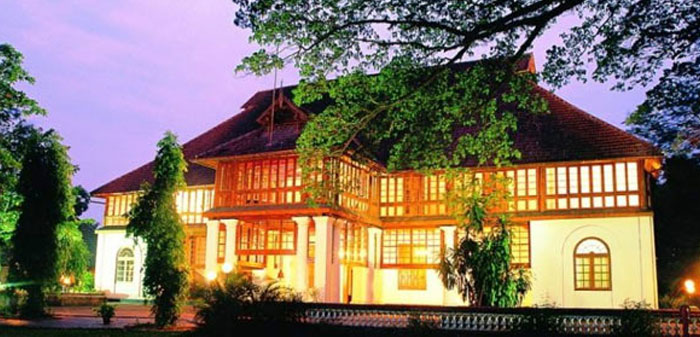 The Mattancherry Palace, also popularly known as the Dutch Palace, showcases Kerala murals that depict portraits and exhibits from the Kochi dynasty.
SantaCruz Cathedral Basilica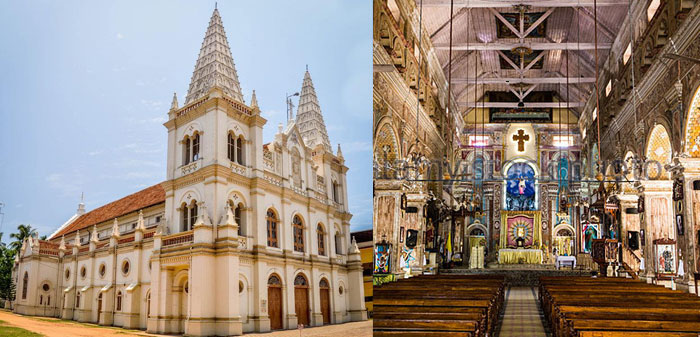 Counted as one of the heritage edifices of Kerala, this is one of the eight Basilicas in Kerala.
St. Francis Church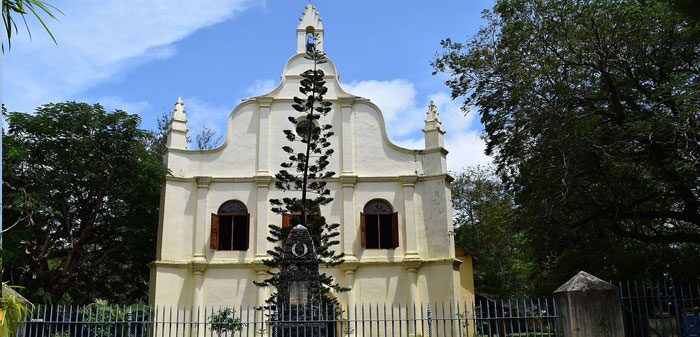 Originally built in 1503, this is the oldest European church in India and has a great historical significance as a witness to the European colonial struggle in the subcontinent.
David Hall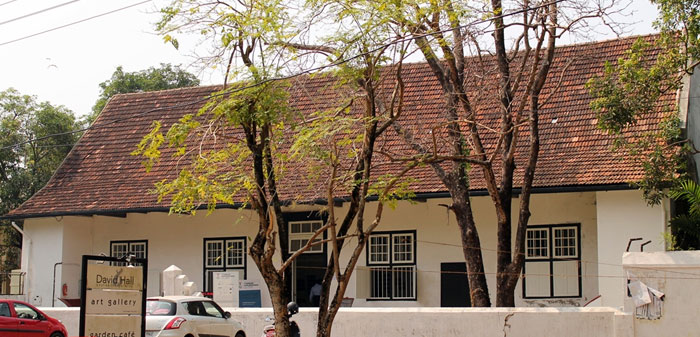 A former Dutch bungalow that has been restored and given a new lease of life as a cultural centre with a gallery for contemporary art, David Hall is a great platform for talented young artists. With its café and room for performing arts, this historic building is a vibrant space for fresh talents and art connoisseurs.